Volker Haug: Defined by luxury and simplicity
It seemed only natural for lighting design studio Volker Haug to provide their pendants and wall sconces for this year' Lexus Design Pavilion. Much like Lexus, their designs are imbued with a sense of luxury and simplicity, ensuring they are appreciated well beyond their date of production.

With a keen focus on craftsmanship, Volker Haug assembles each design by hand and uses the manmade environment as a source of inspiration for many of their pieces.

Tell us about the Volker Haug studio, and what you'll be creating for the Lexus Design Pavilion.

Volker Haug Studio is an international lighting design practice based in Brunswick East, Melbourne. The interdisciplinary design team and in-house workshop collaborate on lighting across architectural scales and contexts.
While Volker Haug is German-born, the studio has a distinct Australian aesthetic that engages with the curiosity of the viewer. We adopt a playful approach to lighting design, and we place the light source and the objects it shines on at the forefront of our design process. We also assemble each product by hand, with a focus on quality craftsmanship and customisation.
For the Lexus Design Pavilion, we'll be manufacturing pendants from our existing 'Step & Kick' range (released in 2015), and sconces from the 'Anton' range (released in 2017).

The Lexus Design Pavilion is Lexus Australia's key annual design project and reflects the timeless craftsmanship within every Lexus vehicle. Talk us through your creative philosophies and how your creation ties in with the heritage of the Lexus brand.

Our designs are very much driven by function and form. They're elegant and timeless, and have a strong focus on craftsmanship. As for our design ethos, we're very much about involving the end user in the specification process. The participation of the user with the product - be it a car or light - is integral to providing purpose.

What's more, the longevity of 'good design' can be found in the fact that...the design exists outside of time constraints and becomes a 'classic.' This phenomena is present in both Volker Haug and in Lexus. Our designs are also imbued with simplicity and a sense of luxury, much like the Lexus car.

What were some key influences behind pendants and sconces chosen for the Lexus Design Pavilion?

As we make every object by hand, the manmade environment is often a source of inspiration, and we champion the hand of the maker in all of our manufacturing.

The Big Kick pendant tells the story of intersections and cross sectional views reminiscent of urban planning grids. The viewer could almost envision the Lexus vehicles traversing those grids as it navigates through the streetscapes of Melbourne.

If you could have the visitors to the Lexus Design Pavilion take one thing away from your pieces, what would it be?

Firstly, we are proudly designed and made in Melbourne, so we want to encourage guests and creatives alike to think global but buy local.

We also want visitors to recognise that we employ the hand of the maker in the manufacturing process, and we champion the use of Australian-based craftsmanship. Each Volker Haug piece is hand finished in our workshop to specification with the utmost attention to quality and consistency.

What does the Melbourne Cup Carnival mean to you and how does it feel to be able to be part of it in such an intimate way?

We feel so privileged to provide feature lighting for this year's Lexus Design Pavilion, which has a tradition of showcasing the pinnacle of interior and product design in Australia.

The Lexus Design Pavilion embodies the importance of camaraderie and community, of embracing a celebratory approach and the value of creativity and personal expression that are central to the Australian identity – all values which our companies' ethos have strived to achieve within our daily operations.

The Melbourne Cup Carnival itself is imbued within the identity of Melbourne as a city, and it's an honour to represent the Melbourne design sector at this event.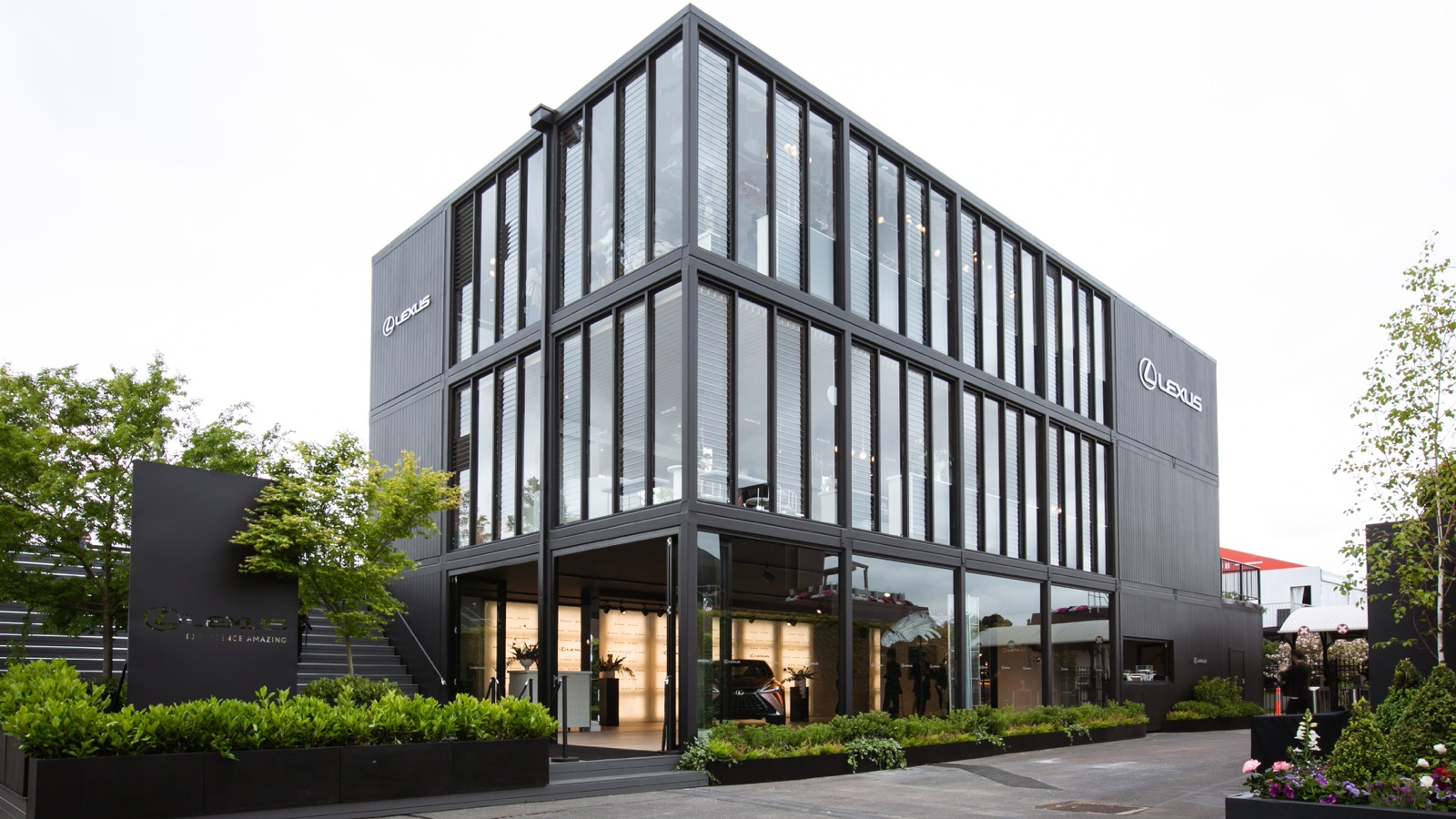 Explore the creatives and artists behind this year's Lexus Design Pavilion.