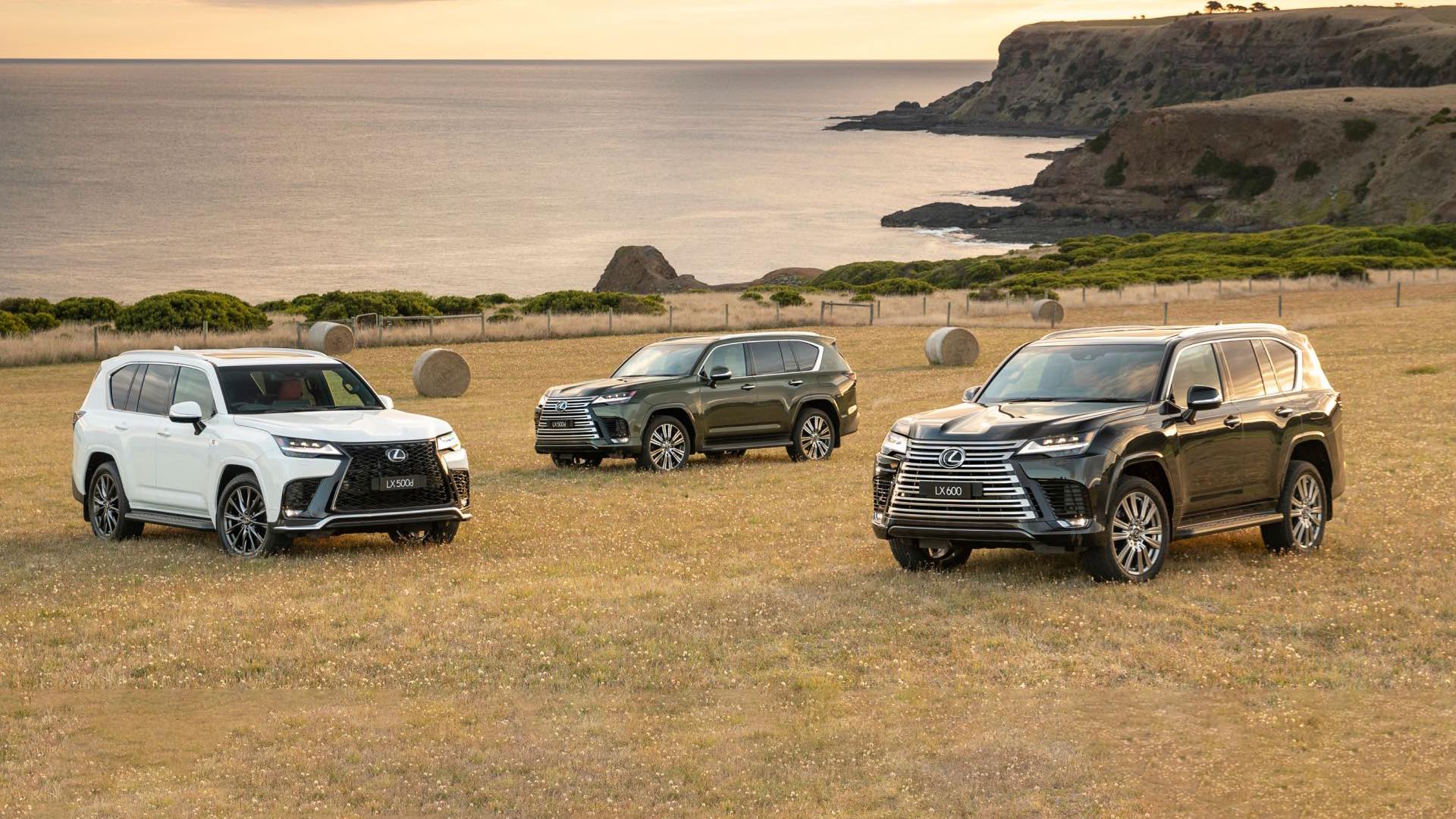 Powerful Elegance
As pioneers of the luxury SUV, Lexus perfectly blends style with functionality, from the exquisite design and craftsmanship of the interiors, to powerful performance and top-class safety features. Whether you need the space of a 7-seat SUV or a compact model with nimble handling, there's a Lexus SUV to suit your lifestyle.
UX - COMPACT SUV
Blending the power of an SUV with the nimble handling of a hatchback, the UX is made for cities. This compact SUV stands out from the crowd, from the signature Lexus spindle grille to the Sashiko leather-accented quilting on Sports Luxury models Optional new generation Lexus hybrid technology delivers exceptional fuel efficiency, helping you go further with less fuel and fewer emissions.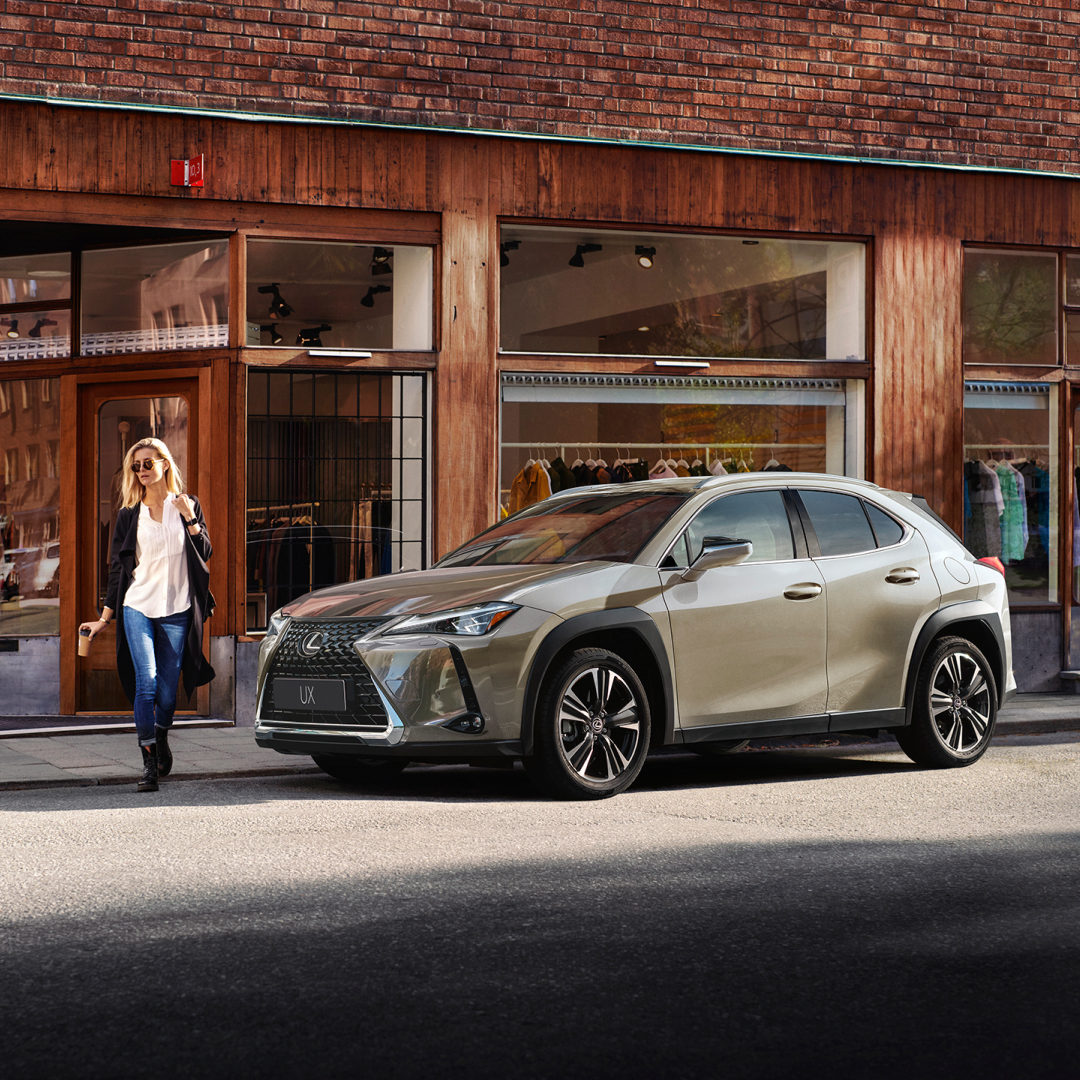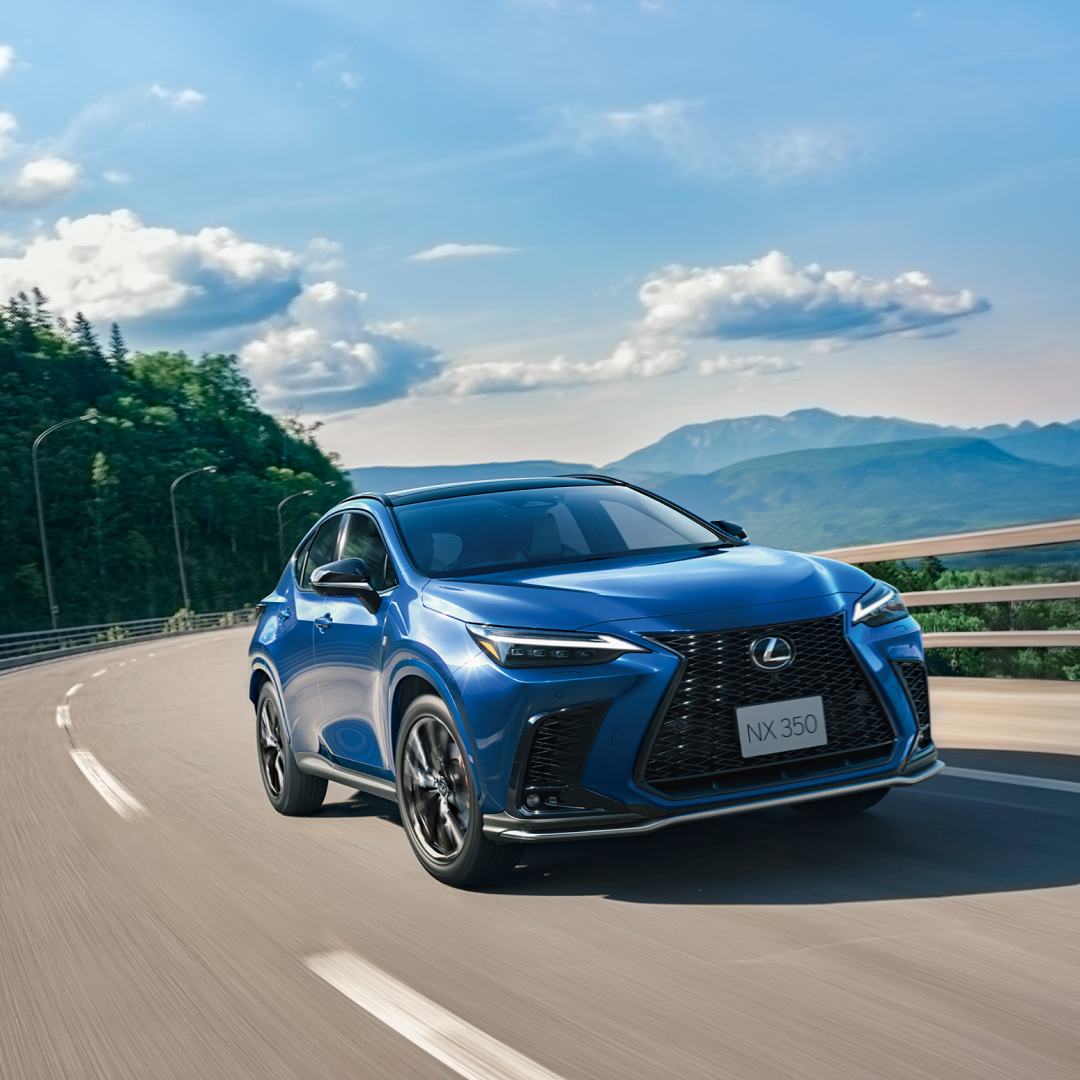 NX - MEDIUM SUV
A medium sports SUV for an active urban lifestyle. Available in hybrid and plug-in hybrid technology and with 2WD and 4WD variants, the NX can meet your everyday needs and pack in the whole family for bigger adventures.
An intuitive driving experience with the space to move - the NX uses advanced, human-centred technologies designed around the driver and passengers.
RX - LARGE SUV
The RX has entered its fifth generation with a new design, new powertrains, greater performance and refined luxury.
The RX's interior is based on the Tazuna concept, a human-centred design philosophy where the driver is intuitively connected with the vehicle. The centre display offers a choice of 14-inch or 9.8-inch dimensions for its integrated functions. The spindle design front is now expressed moreso in three-dimensional form, evolving into a new expression called the spindle body.
Additional powertrains announced in the global reveal include a turbocharged 2.4-litre petrol engine, 2.5-litre HEV delivering low fuel consumption and powerful acceleration performance. Two-wheel drive and all-wheel drive will be offered. Advanced safety technologies help to provide more secure driving.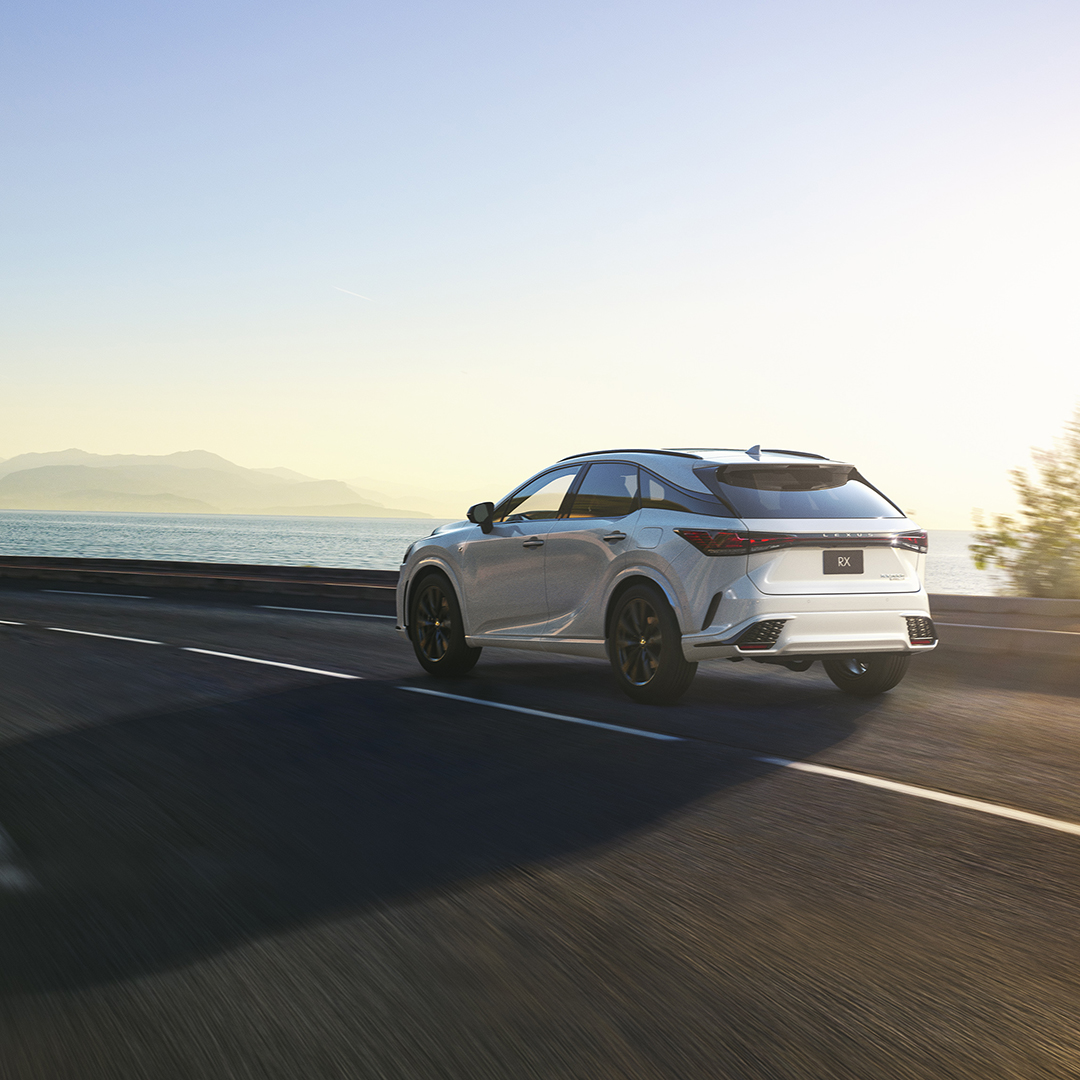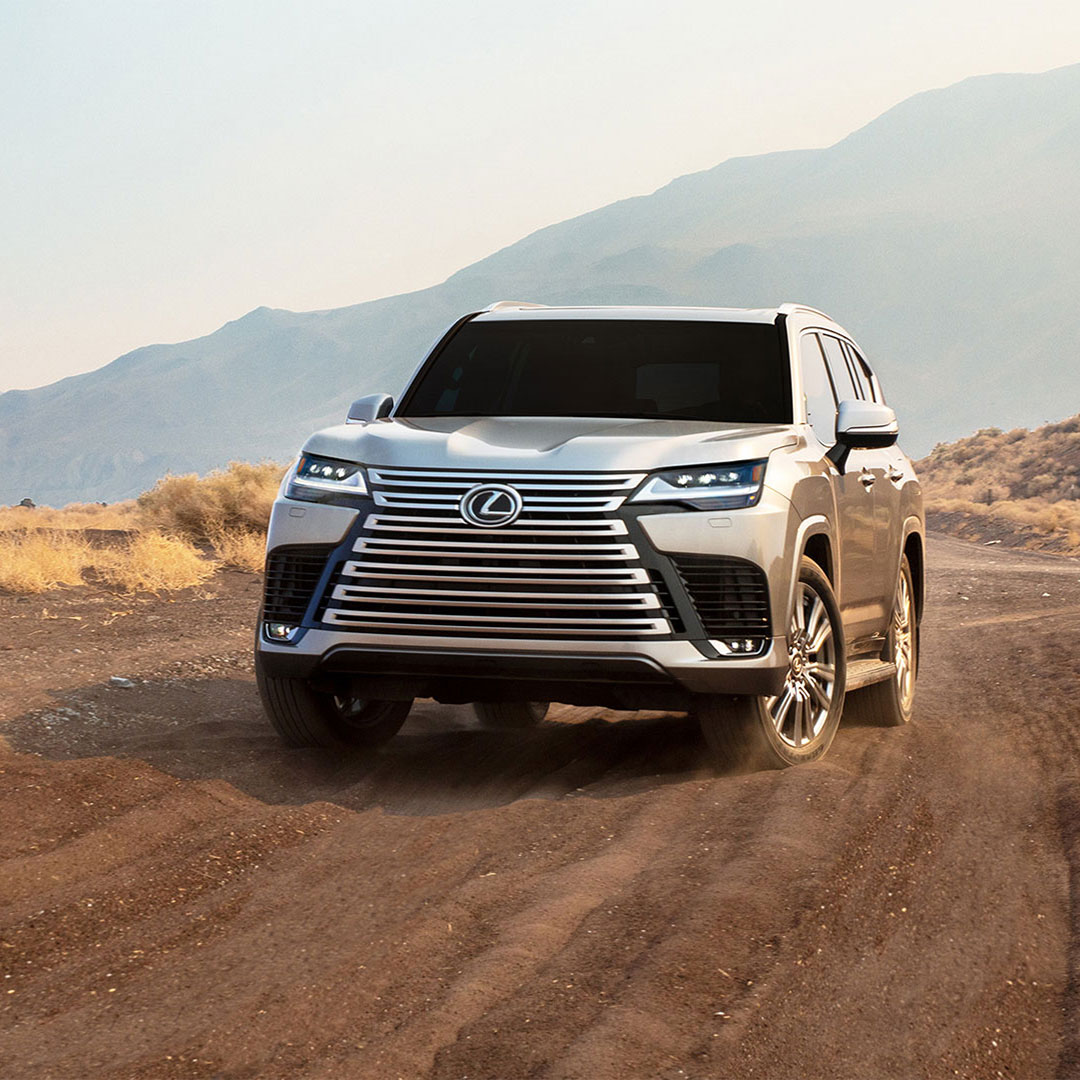 LX - FLAGSHIP LUXURY SUV
The all-new Lexus LX flagship SUV combines the ultimate in rough-road driving performance, with supreme refinement and craftsmanship. With 4, 5 or 7 seat configurations possible, dependent on the model and grade, the LX takes luxury further than ever before.
The LX offers both petrol and diesel high-output twin-turbo V6 engines, paired to a new 10-speed automatic transmission. This, when combined with its suite of human-centred driving performance technologies, and the incorporation of the Lexus Driving Signature philosophy provides exceptional on and off-road capabilities.
Disclaimers
1.
Requires compatible device, USB connection, mobile data, network reception & GPS signal. Mobile usage at user's cost. Apps subject to change. For details see lexus.com.au/connectivity. CarPlay® is a trademark of Apple, Inc. registered in the U.S. and other countries. Android Autoᵀᴹ is a trademark of Google LLC. Indicative image(s) only.
2.
Driver assist feature. Only operates under certain conditions. Check your Owner's Manual for explanation of limitations. Please drive safely.
3.
Australian specifications & features may differ. See your Lexus dealer for details.

IMPORTANT NOTICE: Lexus Australia uses its best endeavours to ensure material is accurate at the time of publishing. All information must be confirmed with your Lexus dealer at the time of ordering, as specifications, applicability and availability may change over time. Colours depicted are a guide only and may vary from actual colours due to the printing/display process. Lexus Australia reserves the right to change and/or discontinue, without notice, models, prices, colours, materials, equipment, specifications. To the extent permitted by law, Lexus Australia will not be liable for any damage or loss incurred from relying on the information and images contained in this material.

Distributed nationally by Lexus Australia a division of Toyota Motor Corporation Australia Limited ABN 64 009 686 097